HANDLE YOUR HR AFFAIRS FREELY
Real-time labour data. Holiday Absence Request Approval.
With the innovative application of the ODT System, you can apply for leave or absence from anywhere and at any time. Thanks to the working time data accurate to minutes, you can find all the important information you need to work.
APPLY FOR A HOLIDAY FROM ANYWHERE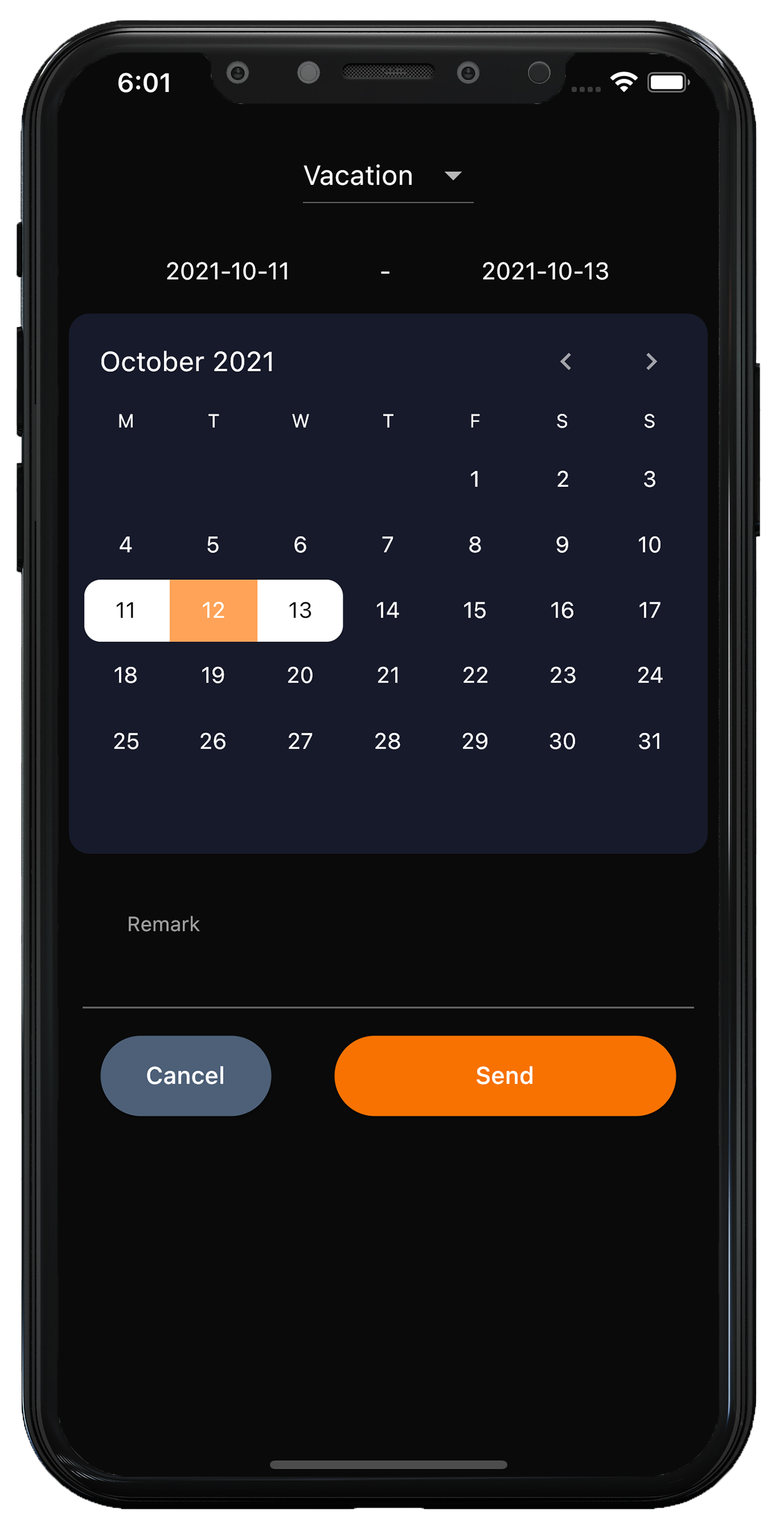 Select the time interval in calendar view or with marking the date, and then mark the reason for your absence. You can also comment on it as needed.
You will also receive an email notification of requests and their approval or rejection along with the app notification.
Labour key indicators in a single, easy-to-see interface.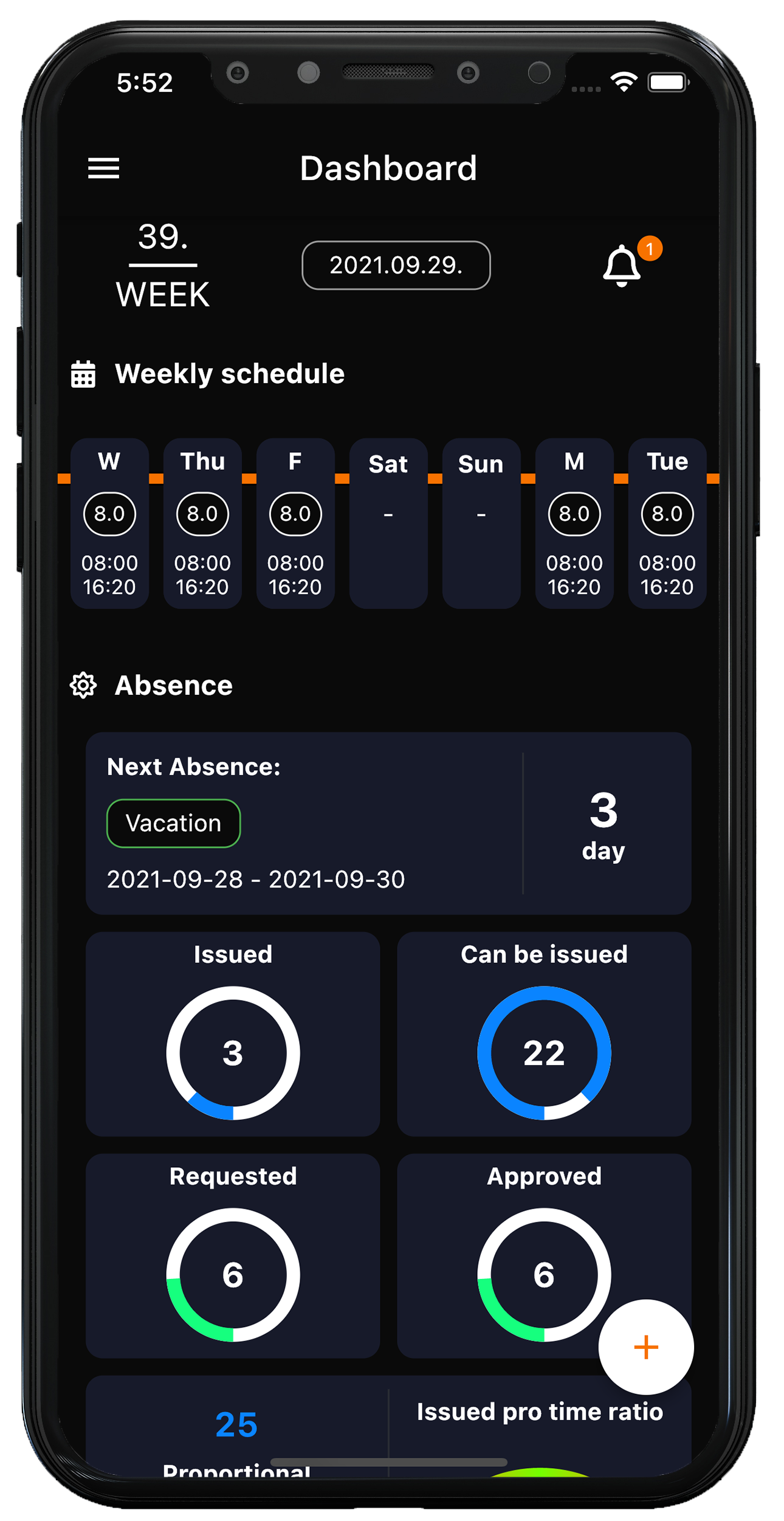 ASSIGNMENT IN YOUR POCKET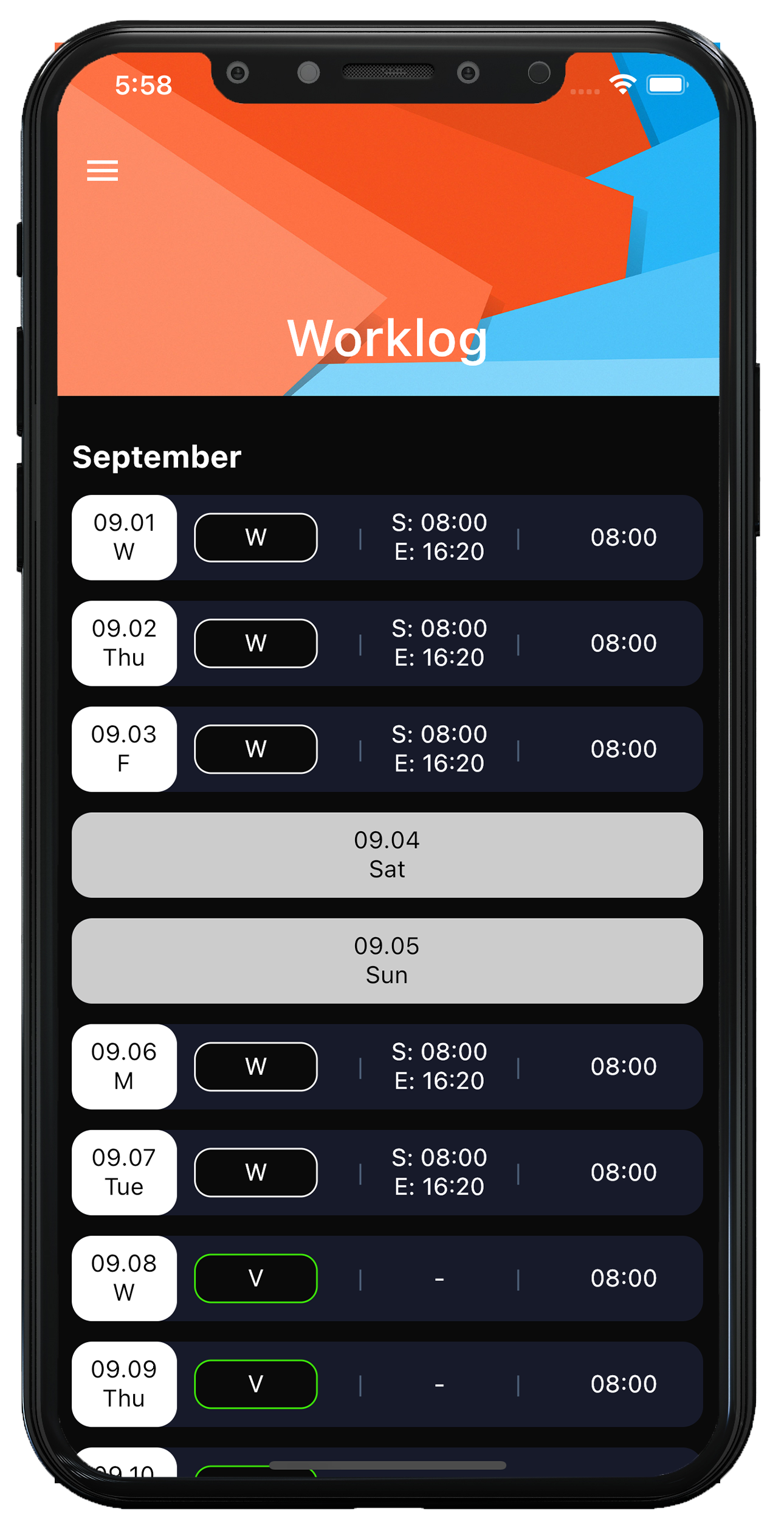 View your assignments in week/day view to make sure you know how long you'll be working.
You can review or present your official work records with one click.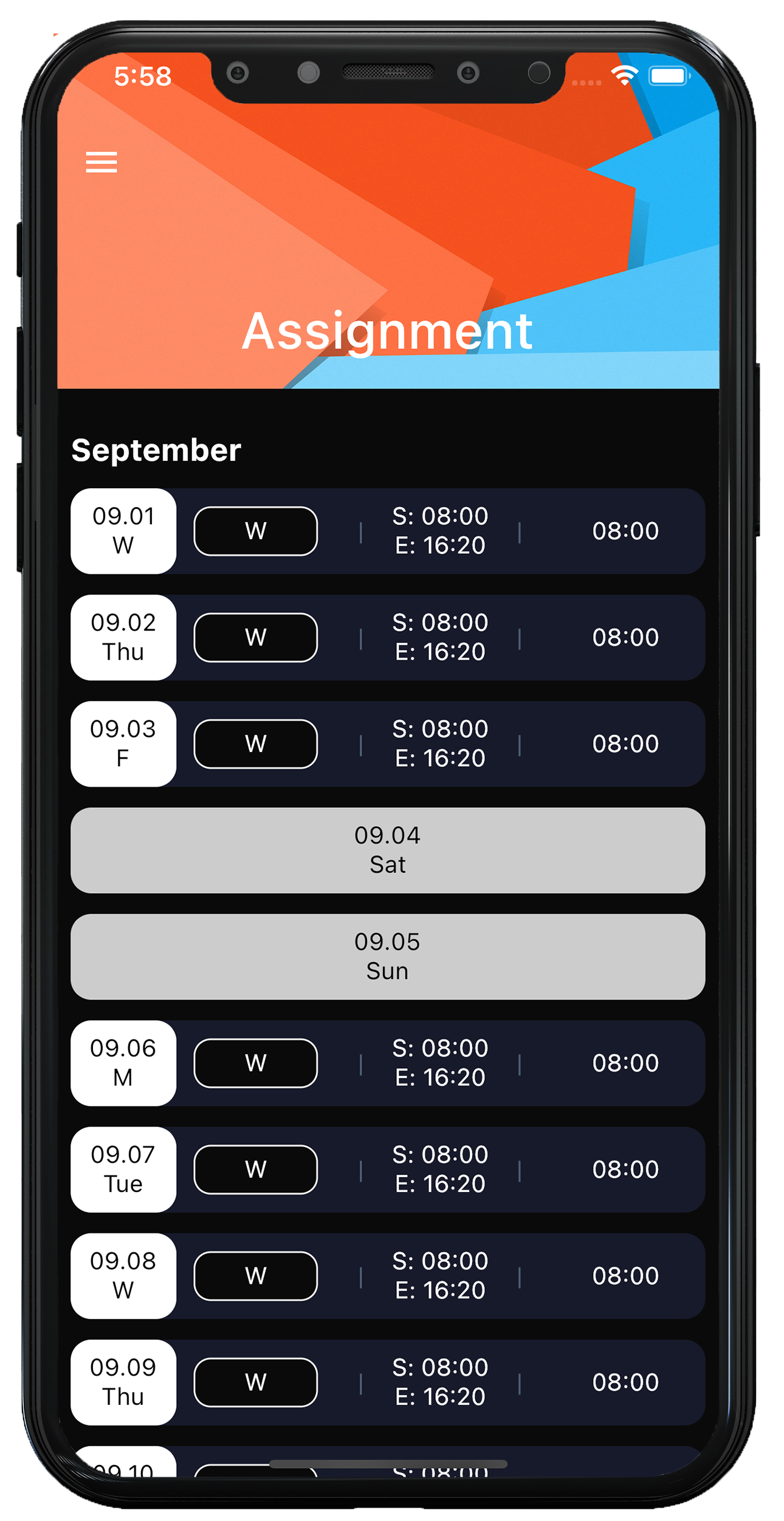 LEAVE AND ABSENCE MANAGEMENT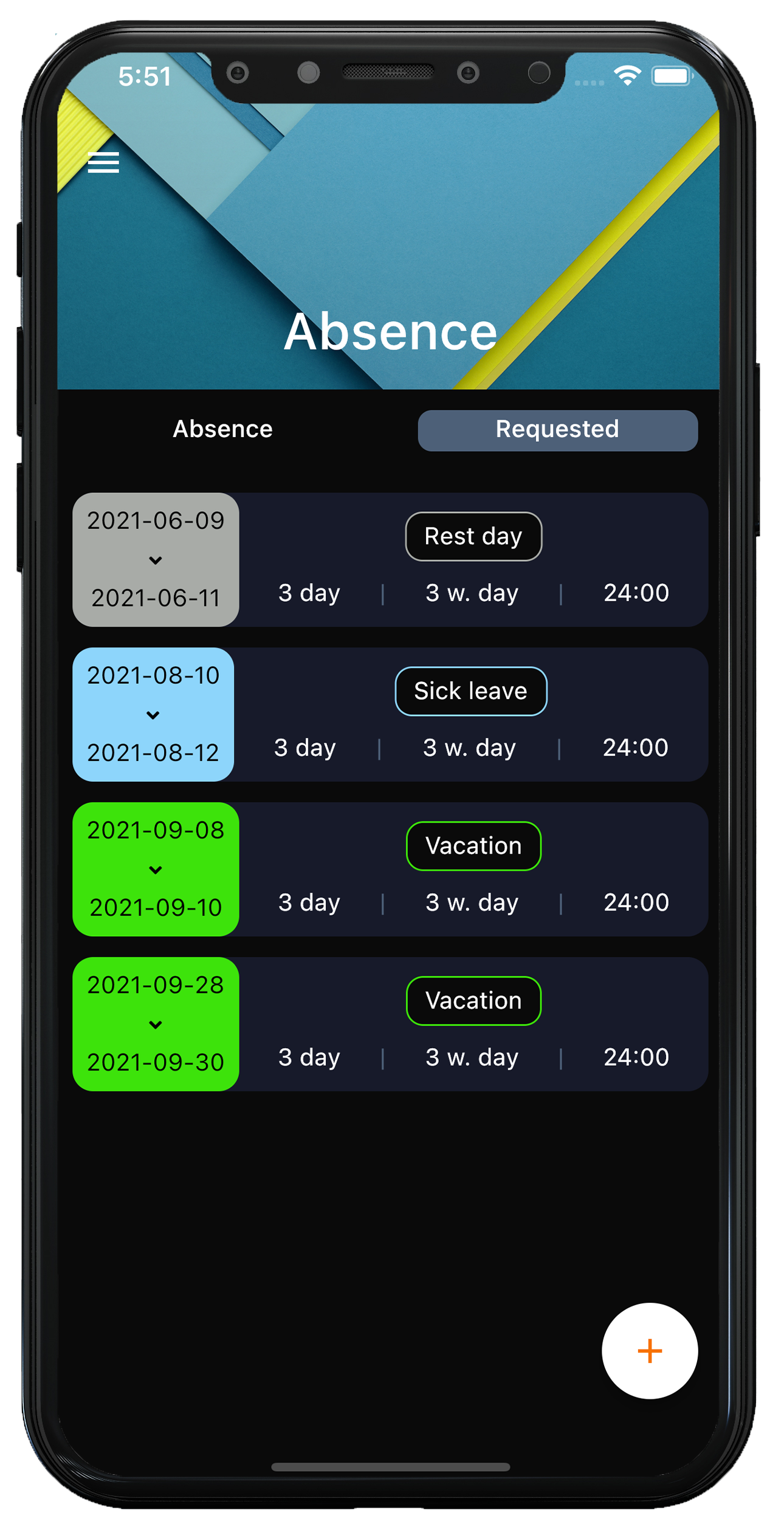 You can review your available, issued, requested, and approved holidays in calendar and list view.
Record of Home Office, sick leave, sick pay, child care fee, child care allowance, delegation, certified, uncertified absences, and other special days in calendar or list view.
Corporate news and important information published in the ODT System will also be displayed under the 'COMMUNICATION' menu of the mobile application, so as not to miss anything.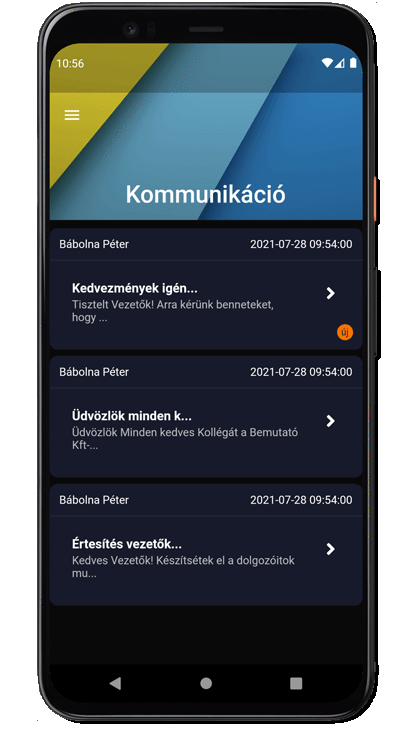 If your company already has an ODT System subscription, then you have nothing to do but register. Our colleague will contact you soon!
If you do not yet have an ODT System subscription, you might want to get a call back now so you can use our app!