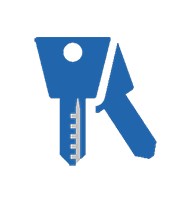 Choose a smart access control system
Professional solution for your company
If you already have access control devices, you know that older models have very limited capabilities and often cause extra administration. Or worse, they are there idle because they are broken down or their use is too complicated. Our access control systems have been created to make it easier to register employees and, thanks to the innovative ODT module, provide your company more than the tools on the market. The revolutionary ODT System access control provides a smarter solution to labour obligations than ever before and includes hardware components of guaranteed quality.
If you already have access control devices, we can upgrade them. 
Why choose the ODT access control system?
Manage data on a single central interface, regardless of location
Real-time login and out time data for the work records
Systems that can be upgraded at any time, with extra capabilities that can be tailored to your company
Which access control system hardware to choose
In the case of the access control system, it is important to consider what kind of transit traffic needs to be managed and how many entry points you would like to set up for this. The operational security and data storage capacity of all our access control systems are outstanding. Hardware elements can even be combined. (e.g. card and fingerprints)
Card access control is one of the most popular systems. Each employee is given a card that has a unique code. The login or logout data is recorded by reading the card. Its advantage is the fast flow of traffic. The downside is that cards left at home can mean extra administration.
In the case of a fingerprint access control, the fingerprints of all employees are stored in the equipment. Identification is guaranteed as it is a completely unique biometric signal. Its advantage is safety and fast access. The disadvantage is that in the case of a dirty, open or cold working area, the skin pattern visible on the finger is difficult to read.
The turnstile gate access control means an unbypassable gate, thus ensuring the identification of inputs and outgoing in the area at all times. It also helps prevent the entry of unauthorized persons. Its advantage is a high degree of safety. Its disadvantage is that in case of high throughput traffic, it is advisable to install more of them, ensuring the passage speed.
It is important to know that our access control system can be connected to barriers, automatic doors, industrial gates. Even if you already have an access control device, you might want to integrate it into the ODT System, so you can get a lot more capabilities out of your devices.
The smart access control system is capable of more in these areas
Warning in case of delay, early departure
Smart setup of working time start and end, from the login data
Automatic worklog operations
Maximum control with the online interface
The system will alert the employee if he left earlier, was late or not logged in. But it also notifies if it is already time to leave the work area. The arrival and departure data can be used to automatically generate the start and end of working hours if required by the job position. The arrival and departure data can be seen in real time across the country, even with multiple work sites or entry points. Labour data management can be implemented immediately, thanks to the online interface. And by connecting with other modules and extra features of the ODT System, you get a full-fledged labour management system that saves your company up to 260 working hours per month.
Not satisfied with your current access control system?
Perhaps the access control devices are unused for you as well because they were quickly acquired or had been installed during the construction of the complex. It is also common that their use is complicated and therefore one cannot take advantage of its capabilities.
Fortunately, most access control devices can easily be integrated into our system so you can turn them into real smart devices. And with smarter tools, you can enjoy all our useful features (warning in case of delay/early departure, automatic worklog recording, online interface accessible from anywhere).
Contact us by filling out the form at the bottom of the page because the online working time recording system can be integrated with most of the already installed access control systems, so it can be turned into a smart device!
We have years of experience in the field of access control systems and online worklogs, so you can be sure that the installed devices will work reliably even under high demands. We provide outstanding technical support and customer service so that your company can exploit the smart access control system. Our system meets the requirements of GDPR to the maximum. Join our satisfied partners and enjoy the capabilities of ODT System as well!
Price of the access control system
The cost implication of the access control system varies in a wide range. The price is determined by whether you already have hardware devices and just want to upgrade your devices. The selected hardware devices and the number of entry points are also factors affecting the costs. It is also important to know which other security gates you would like to integrate into the system and which is the best setting in terms of safety, fire and accident protection.
So the smart access control system in a small company starts from a few tens of thousands of HUF and can cost hundreds of thousands in case of large industrial objects or office complexes. In all cases, we recommend our free survey during a conversation and a visit to provide you with the most cost-effective solutions at the best guaranteed price.
How do you get a smart access control system?
The process of introducing an ODT access control system
We will contact you to know your needs.
Based on your needs, we offer the most cost-effective solution.
We install the access devices and turn on the ODT System.
a 42 percent faster administration

42%

42%
"We had an astonishing amount of time released that we have been finally able to devote it to important tasks"
24% production improvement

24%

24%
"The System has made our production processes more efficient."
32% increase in employee satisfaction

32%

32%
"I hadn't had any idea how cumbersome our processes were till I tried it. Everything has become more convenient with the System."
Those who have already chosen us
Our partners without the need for completeness
Trust is important to us so we are guaranteed to care for you
Featured Contacts
Our key customer relationship manager continuously listens to your needs and offers creative solutions. Our customer service provides professional assistance with the use of the system.
Knowledge Mentoring
With our practice-focused trainings, you will also master the master courses of the system tailored to your company. With our 24-hour advanced video and text help content and tips the system is guaranteed to be managed easily
Cost-efficient
We guarantee that we offer ODT System services at fair and economical prices for your company, even under more favourable conditions compared to similar systems. There are no hidden costs and small print.