If your HR department is also characterized by endless piles of paper and routine tasks that act as a treadmill, then it's probably time to switch. Specialists perform a lot of time-consuming, monotonous administrative work, which takes away the focus from truly productive strategic tasks.
Automation can reduce hour-long workflows to a fraction of minutes. Employees of human resource management are thus liberated and can perform their work with greater efficiency. They can place greater emphasis on development, the company's communication system can be improved, the productivity and efficiency can be boosted.
Writing a notice of recruitment, sharing it on different platforms, choosing the right person, interviewing, it is quite a time-consuming work. With the help of good software, the recruitment selection process can be reduced to a fraction.
Automation allows you to pre-filter applicants who meet job requirements based on CVs, so you don't have to review all of them one by one. Moreover, using various tests, even more accurate pre-screening is possible, which narrows the circle to the most potential ones.
The CV and data of each applicant can be stored digitally, which can be easily traced back afterwards, no need to search in the piles of paper. The organization of interviews and the processing of their results also works as a press of a button.
With the digital transformation, there will be no more trouble in providing answers to all applicants. Chat bots can also help with this as they can answer the most common, most general questions immediately.
This is a task requiring great attention and precision. Automated payroll is able to help HR work in a diverse and precise manner, minimizing the possibility of human error. The software always performs calculations in accordance with the latest laws. It provides clear information on the wages of employees, makes easy to manage the calculation of various taxes, contributions and benefits.
It can fill out the necessary administrative and tax forms and remind you when to submit them. With a backup, they make sure nothing is lost. All data and documents can be easily traced and reviewed.
Our ODT tip:
Did you know that ODT System can save you 260 working hours per month for a company with 100 people? Ask for a call back and find out more.
It may still work with a small number of companies, but in a company with tens or hundreds of employees, paper records of employees can become chaotic. It is much more transparent, more orderly and easier to manage all this by automation.
In the software, the data of all old and current employees can be entered without problems, updated and found it from the first day to the last. Any information can be searched by name or ID. Since these programs are usually cloud-based, the data stored here is much safer than on paper.
Records of working time and leave
Monthly assignment, daily arrivals and leaves and working hours count in digital form are safer to manage and process. So are holidays. The employee can even check how many days of leave are available, inform in advance when they want to use it and receive feedback on their approval.
Accounts and reports on working hours and holidays can be easily retrieved and prepared by the system. In general, these software can be linked to payroll or the payroll program already includes working time and Holiday management modules. This way the program can automatically take integrated data into account for payroll
Our ODT tip:
Did you know that with the ODT System, using the assignment, entry data from the leave absences data, automatically generates the records, thus ensuring accurate records? Ask for a call back and find out more.
Employees' performance shall be continuously evaluated. This is what determines their opportunities for advancement and salary increase. Automated evaluation allows to avoid human error of misjudging someone.
With the help of the software it is possible to monitor and check the productivity and development of a team or an individual. It can be examined how well the results of employees, their aspirations, and their behaviour are consistent with the company's goals.
Author: Gabriella Pataki-Magyar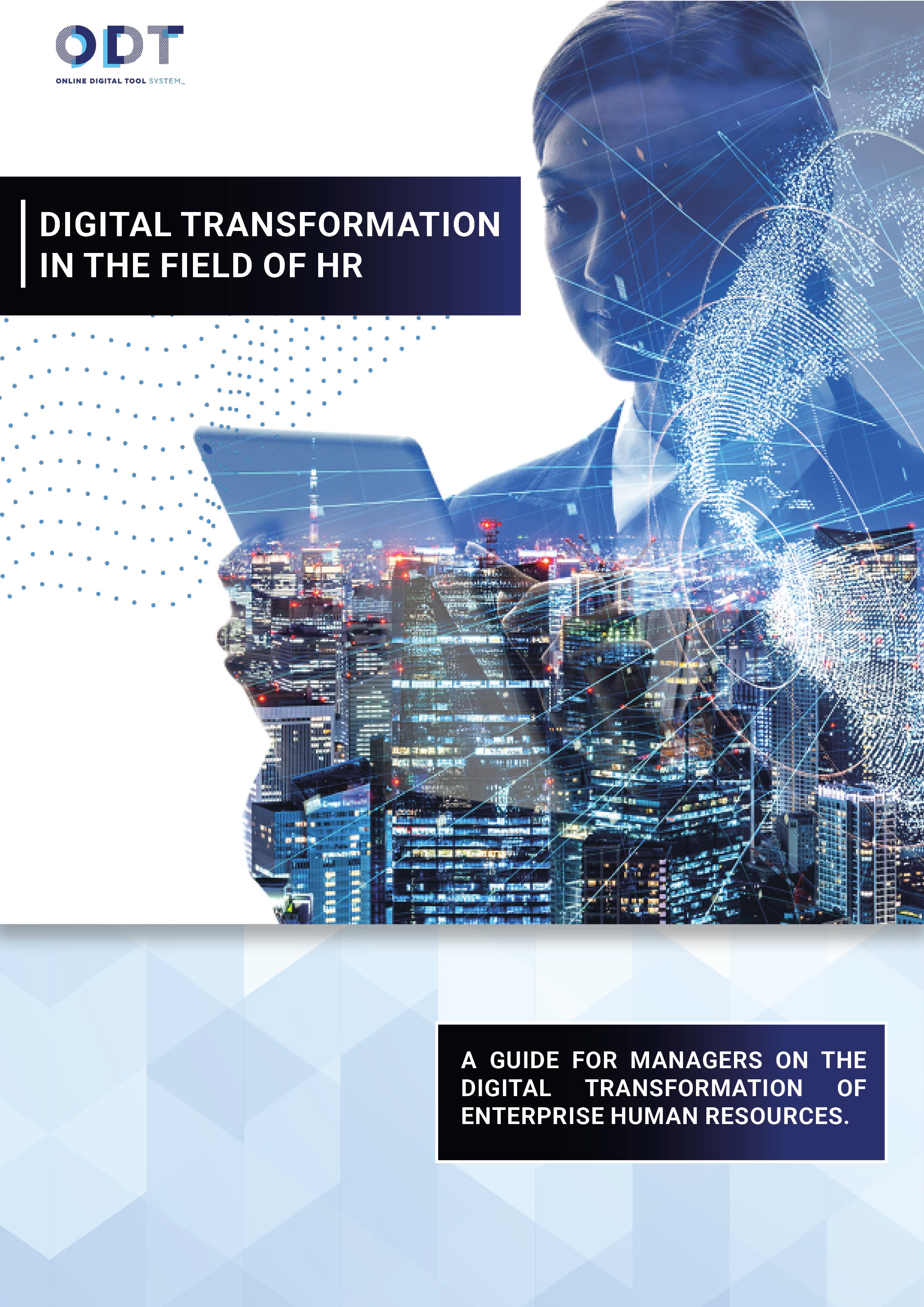 Digital Transformation in the Field of HR – Free Guide
Our free guide will help you answer the key questions about HR's digital transformation.
In the guide:
🔵 Digital Revolution Indicators
🔵 Digitisation, digitalisation, digital transformation
🔵 How does the transformation take place in companies?
🔵 Technological evolution in HR
🔵 HR Digitisation Landscape
🔵 Challenges on the digital path
🔵 A proven method for digital transformation of HR
Our modules can also be used as separate applications. And when integrated, they form an efficient system.